LDS singles: LDS singles, Why are you still single? 5 possible causes.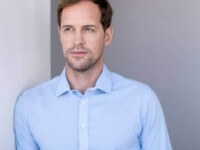 For some LDS singles, being single is a difficult place, one you may feel stuck in for a long time.
Here at TrueLDS, we care deeply about supporting you in finding a loving and an eternal companion who shares your faith, dreams and love. We know how you feel because we at TrueLDS used to be in the same place and some of are still single.
There may be something that is keeping you from being in a meaningful relationship and while it might be difficult to see that, the truth could well be staring at you from your bathroom mirror every morning.
Today, we'll explore some behaviors that can make it hard to find a lasting relationship or why you think you'll never find someone - which is not true. With thousands of users of single Latter-day Saints on TrueLDS, we want to help you identify some of the behaviors that may be keeping you from finding an LDS match. You might have tried several LDS dating sites, have been on dates and perhaps have been in relationships that did not work out
We invite you to reflect on the following areas and ask yourself some important questions to support you in your relationship journey.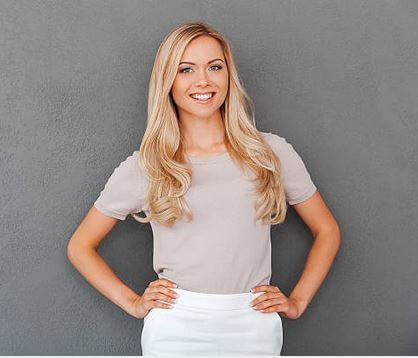 1. You're Carrying the Past
How do you feel about your past relationship(s)? Or, lack of?
This question can raise a mixture of feelings, the answer will be different for everyone, but as you explore LDS Dating, it is important to become aware of your own emotions and mindset.
When we obsess about an ex or are hung up on a previous relationship, it can make us feel more self-critical and less confident. Even if we have no evidence that we are still hanging on to the past, we tend to interpret everything in a way that fits our pattern of behavior and past experiences. The same can be said for those you may look to meet.
Holding onto the past can hinder the possibility of a new relationship forming by hardening your heart or outlook.
Instead, focus on the positive aspects you wish to welcome into your life.
It is perfectly fine to be a little nervous about meeting a prospective LDS match but heavily restricting or judging the partner you seek doses a disservice to you and any potential match, by only judging them based on your limited past experiences.
While this is natural human behavior, as the brain collects memories and uses them as a reference for future decision making - this doesn't mean it's your only choice.
You can support yourself in understanding and letting go of judgement of others and even yourself to improve your compatibility with a potential suitor, and be interested to learn what other single Latter-Day Saints have to share.
For example, instead of thinking:
"I'm only looking for someone who's 100% trustworthy"
try
"As someone who values loyalty, I'm interested to meet someone who appreciates this too"
This second statement can soften what you are saying, and still give a great understanding of what you look for in a potential suitor.
Righteous Intermediate Judgment.
Dating involves making up your mind about others, in other words judging others. Elder Dallin H Oaks of quorum of the twelve apostles taught: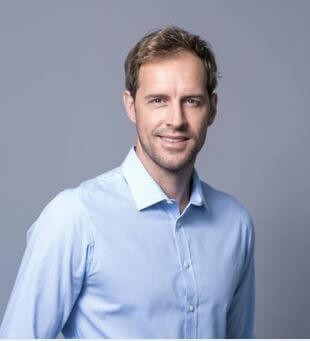 ``We all make judgments in choosing our friends, in choosing how we will spend our time and our money, and, of course, in choosing an eternal companion. S
ome of these intermediate judgments are surely among those the Savior referenced when He taught that "the weightier matters of the law" include judgment (Matt. 23:23).
`Fourth, we should, if possible, refrain from judging until we have adequate knowledge of the facts.``
Read the full address by Elder Oaks here; https://www.churchofjesuschrist.org/study/ensign/1999/08/judge-not-and-judging?lang=eng
Too often we see singles write others off based on an online dating profile or a first message. Give it a little more time, write a few messages, talk on the phone or if there is a spark of interest go on a face to face date!

Give other LDS singles the benefit of the doubt, until you know enough to properly and prayerfully form an opinion about them.
2. LDS Dating: An A for Action or An E for Effort?
A recent study found that one of the key ingredients to a successful relationship are self-acceptance and having gratitude for your partner's qualities. But sometimes it's hard to see the value in our own personality or find something worth celebrating when we feel stuck in a rut.
Self-worth should not be a concept that one has to strive for, but it is important to regularly check in with what you bring to a relationship, not just what you seek.
When we are in the throes of depression or struggling with bad life events, it can become difficult to take care of ourselves. But then if this lasts for a long time, the impact can be dramatic - and life changing. Your appearance, mindset and even your well being can suffer.
You have heard it many times: `Faith without works is dead`. Ask yourself: Would I give myself an A for Action or an E for the effort I am putting in to myself, life and my dating efforts?
Human beings are attracted to attractive people. This is not only pertains to looks, but lifestyle, faith and personality. If you aren't putting effort into these areas, you will naturally be less attractive to other LDS singles. This isn't a reflection of your overall worth, which is inherent as a child of God, but instead of human behavior.
There are many ways in which we are able to reflect on how we show up as a potential match towards others, which can help offer insight into compatibility and prospective relationships. Everyone wants a great partner, but who truly puts the effort into being one?
Having strong faith is great but sitting around all day watching TV, not caring about those around you or being difficult in conversation are not attractive qualities to prospective LDS matches. It doesn't take much imagination as to see why...
Instead, think about the qualities you seek in a partner and before you place expectations on them, ask if you have this standard yourself? Are you taking action in your life to achieve your goals and better yourself?
As a human being, your worth is inherent. But with so many suitors on this LDS dating site, ensuring you stand out can be the difference between receiving dozens of messages on TrueLDS or none
Questions you may like to ask yourself are: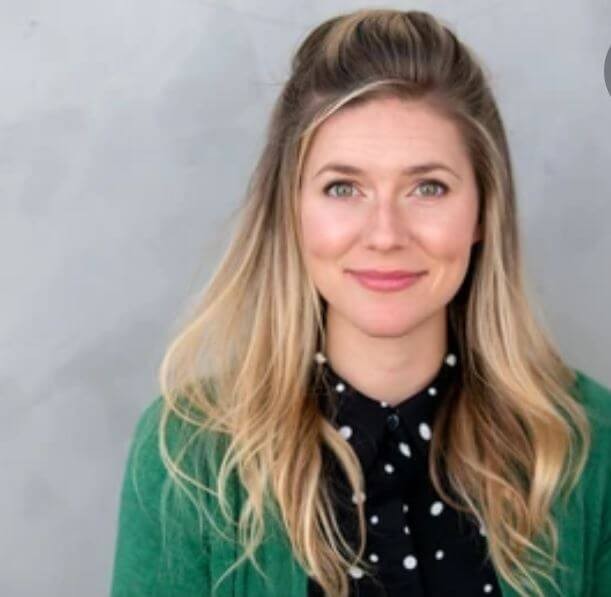 How do you take care of your physical appearance?
Are you proactive in your community?
Do you have a daily routine of prayer and scripture study to strengthen your faith and testimony?
How is your overall health?
Do you take care of your responsibilities?
In what ways can you improve your social skills?
What are you doing to serve the Lord and His Kingdom?
Put effort into your profile! We at TrueLDS have seen thousands of profiles that in the ´´about me´´ section mention something along the lines of: ´´I love having fun, eating, making friends and visiting new places´´, this applies to any of God´s seven billion children on this earth (it probably applies to a lot of animals as well).
Or in the ``LDS singles I´d like to meet´´ section:´´I would like to meet someone that is funny, honest and sincere´´, no one wants to meet someone that is boring, dishonest and superficial... Yet since TrueLDS ´ beginning in 2015, we have seen thousands of profiles along these lines. At times these profiles lead to dates and even marriages, but it is highly ineffective.

Your future date wants to get a glimpse of YOU, trough your profile bio. So, make make sure you provide a glimpse into who you are! Make sure that your profile is pleasant to read, mentions fun fact about you in a positive way. Always member, your profiles is your dating elevator pitch and should make the other want to write you!
One of the best ways to improve your chances of finding someone on TrueLDS is by making your profile stand out; put effort into yourself and your LDS online dating account so that you spark interest in other LDS singles. Please check out these articles on how create an irresistible LDS dating profile. How to build a successful online LDS dating profile - 7 elements you need to know about! and Attract other LDS singles. 7 powerful Tips for an Irresistible Online LDS Dating Profile.
3. You're not Making the Time to mingle with other LDS singles.
Dating is something that, if you're single and want a relationship, we all have to do. But, it's also something that we may all want to do as little as possible of.
We always say we're too busy or not in the mood, but at the end of the day, there's really no excuse not to make time for yourself and your future relationship.
Life can get very busy; between Church, family, work and community it can feel like there's little or no time to "chat" with someone you've never even met. But if you want the relationship, you will have to make the time.
Think of it like this: in order to welcome a relationship into your life, you have to create the space to let it in.
If you're expecting to build a connection with someone through online dating, but you're too distracted or hoping it'll happen another way, then you aren't being intentional.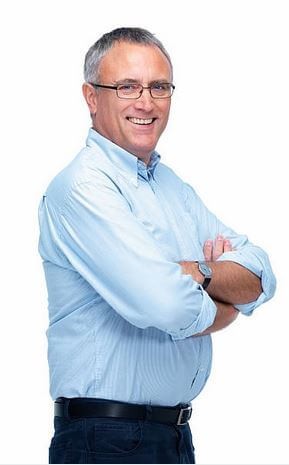 For a relationship to blossom, it requires effort and space to grow in. Logging in for a few minutes and sending uninteresting, short messages that don't give other LDS singles much to reply to will send a clear message about how much time you're willing to spend.
This does not mean you need to spend hours chatting to someone for the first time, but consider where you are placing your focus and attention and you may quickly see why some of the messages fade out.
Put effort into your messages and the time you're willing to invest in getting to know someone; this will give you the best opportunity to learn more about them and allow the relationship to flourish.
For tips on how to write messages hat spark interest, please check out the following articles: How to be flirty - for single Latter-day Saints. and Online dating tip for LDS singles. How to approach others on an LDS dating site.

4) It's Too Good to be True - ´´By their fruits ye shall know them.´´
Whether you've had a relationship before or not, at different times when single, it may feel like there's no one left in the world for you. It's a legitimate and common feeling — which is why we want to talk about it today.
As humans, we constantly want to be better than the best. We're constantly trying to do better in school, work, relationships and especially with our faith.
It's easy to think that being single means you've failed, it's easy to feel dejected and even want to give up completely. And sometimes this is where "desperation" comes from.
When you want something, like a relationship, it's easy to set your sights on only getting the relationship - instead of the right relationship. Because of this, it is easy to become overly infatuated with who you think someone is (but is not).
In any form of getting to know someone, whether it be online at an lds dating site or meeting in your local church community, most people are inclined to put their best foot forward. Who wouldn't, right?
When we first meet someone, human behavior can be brilliantly optimistic that this is "the one" and they are the perfect partner for you. And so, with their best foot being happily forward, and your very-happy-you've-found-them-brain, there can sometimes be an overlap in misunderstanding, miscommunication and personalities - but perhaps not those you may think…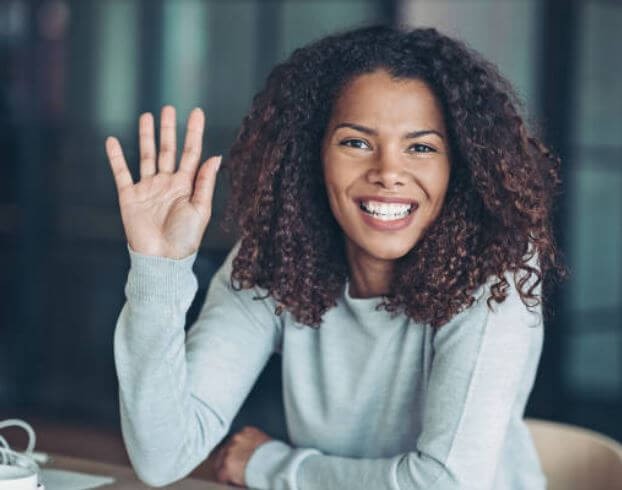 It is easy to overlook important misunderstandings, to assume someone has the same intentions as yours and miss warning signs of unhealthy, unloving or even abusive behavior!
As human beings, we are complex, and while our religion and our singleness may bond us, there is still life to be navigated and understood in companionship and how two people would be together in the functions of a relationship. So while things may be rosy at first - cracks in the foundation can quickly show.
Having a great LDS dating profile, and being strong in the faith are very attractive qualities in a partner, however, this doesn't tell you much about how you actually get may along. Likewise, there are plenty of wonderful LDS singles who may be shy at first, or who don't have the best profile skills that would be a great match for you.
Think of it like this; have you ever behaved differently in front of those you've just met verses around your family or friends? Or conversely, met someone for the first time, they were a little shy but opened up later?
Neither of these mean you or other people are disingenuous; it's human behavior. Even for those strong in faith and with other great qualities. But, it does mean that taking time to learn about compatibility for a happy and lasting relationship is key!
Of course, people everywhere are looking for love and waiting for the right person to sweep them off their feet - so, how can you possibly know when it's right?
Well, in the beginning, it's important to remind yourself why you'd like to slow down, so here are some reasons to consider:
If you're looking for a long term relationship, slowing down helps you make better choices
If you'd like a partner who supports you in being happy and you do the same for them, take time to witness this happening, and not just in the first month (when everyone is happy!)
If you'd like to avoid divorce, longer term sadness and complications, avoid assuming you know someone because they sound holy; take time to look at actions, how they treat you and other people.
To match these, some short mantras you may like to keep in mind are:
"If this is forever, let me take my time"
"If it's right, there's no rush"
"Taking my time now, can save it later"
Did not Christ after all say: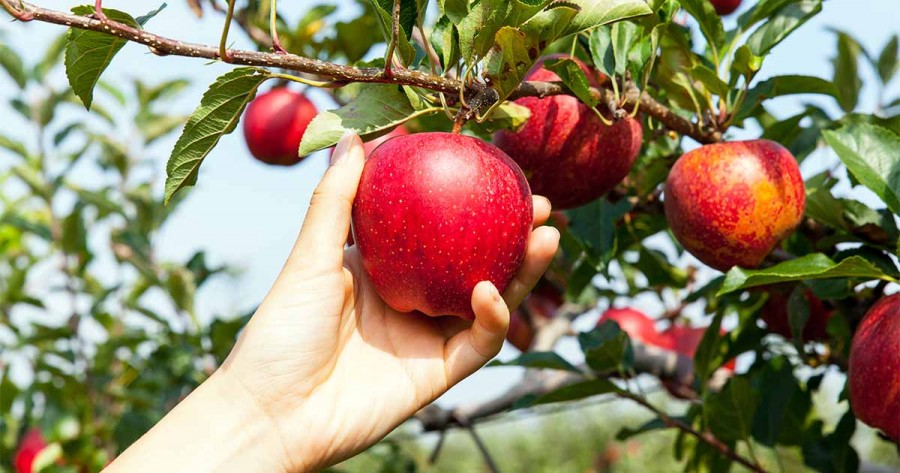 "Do men gather grapes of thorns, or figs of thistles?"
"Even so every good tree bringeth forth good fruits; but a corrupt tree bringeth forth evil fruit.
"A good tree cannot bring forth evil fruit; neither can a corrupt tree bring forth good fruit.
"Wherefore by their fruits ye shall know them." (Matt. 7:15–20.)
Rushing into commitment can feel romantic or whimsical, but in reality, it doesn't always pan out that way. It's a nice feeling to meet someone who ticks all your boxes, but human beings are more than a list; we are all complex.
Rather than reacting to the immediate desire, consider getting to know a few people to begin with, ask yourself how you are enjoying their company - not just the rush of excitement - take time to build up trust, become more certain of your feelings over a couple of months and get to know who would truly be your best suitor.
Not thinking about how you're approaching dating can lead to you getting rejected much more quickly, complications with broken promises and ultimately not being with someone who is equally yolked.
Being too quick can be an uncaring approach as it doesn't always represent what's best for you or other person, and while it may fit a romantic fairy tale or you've heard of someone "that it worked for", there's plenty or stories where it didn't. After all a fruit tree does not produce within a day, but needs time to grow.
You can help yourself to manage this by acknowledging that rushing ahead may be saying more about your discomfort with being single than it does about this person being "the right match". While it can be difficult at first, the sooner you learn to deal with the ups and downs in finding the right partner, the better off you'll be.
Enjoy learning about different people and yourself, in the process. While temple marriage may be of the utmost importance to you, ensuring it's a great fit should be more so or do wish to spend to spend the eternities with someone you dislike? Be wise and move with caution. Charm can be very tempting, but your emotions and heart are and overall sanity are worth the extra effort.
Above all, remember to ask yourself if you're truly looking for your next relationship and what you would like it to look like. Being honest and open are important in online dating, as is it will give yourself the very best chance to find your life partner.
5) You're Coming On Too Strong.
Single Latter-day Saints everywhere are looking for love and waiting for the right person to sweep them off their feet. But how do you know when it's right? In the beginning, you shouldn't come on too strong because you never know what the other person may have going on.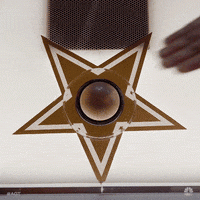 Coming across desperate or moving too fast can be scary for other people because they haven't had a chance to build up trust with you yet, and while you may be certain of your feelings, they may need a little more time.
Not thinking about how you're coming across can lead to you getting rejected much more quickly, as the other person may feel like you're not listening or just want them to fill the place of their partner without knowing them as a person.
This can also mean you have more successful conversations and find the right person, because you give it time.
Join TrueLDS and meet compatible LDS singles.
Join now and find out what makes TrueLDS the best site to meet other LDS singles. Hundreds of LDS singles have been sealed in the temple through TrueLDS. If you are looking for LDS singles, who are educated, spiritual, and share similar goals, values, and beliefs, then you have come to the right place. TrueLDS is the only major dating site that is independently owned and managed by fellow Latter-day Saints. All our LDS dating profiles have been screened manually by our team, offering you a safe environment to interact with other LDS singles.